Books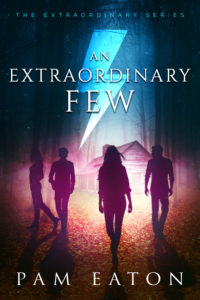 Synopsis
To be extraordinary is rare, but to be unique is downright dangerous.
Rebecca Hunter thought senior year would be all about hockey games, parties, dances, and college applications. When Becca's absentee mom dies, things take a drastic turn. She just inherited a super power, but has no idea what it is. And now instead of worrying about homework, she's got a secret group from the FBI at her door looking to recruit her.
Her days of being an ordinary seventeen year old are over, because she's one of a hundred people left in the world with superpowers. This covert group, Project Lightning, offers to train her, but soon they discover she doesn't just have her mom's power, she has more. And that's never been seen before.
As they try to help her manipulate this new power, agents from Project Lightning go missing, and a few turn up dead. They're being hunted. And when two men almost kidnap her, she realizes she's being hunted too. What was supposed to be an amazing senior year has turned into brutal training to find the lost, protect those she loves, and harnessing this new power.
Buy the Book